What is the difference between a beautician, beauty therapist, esthetician, aesthetician and dermal therapist?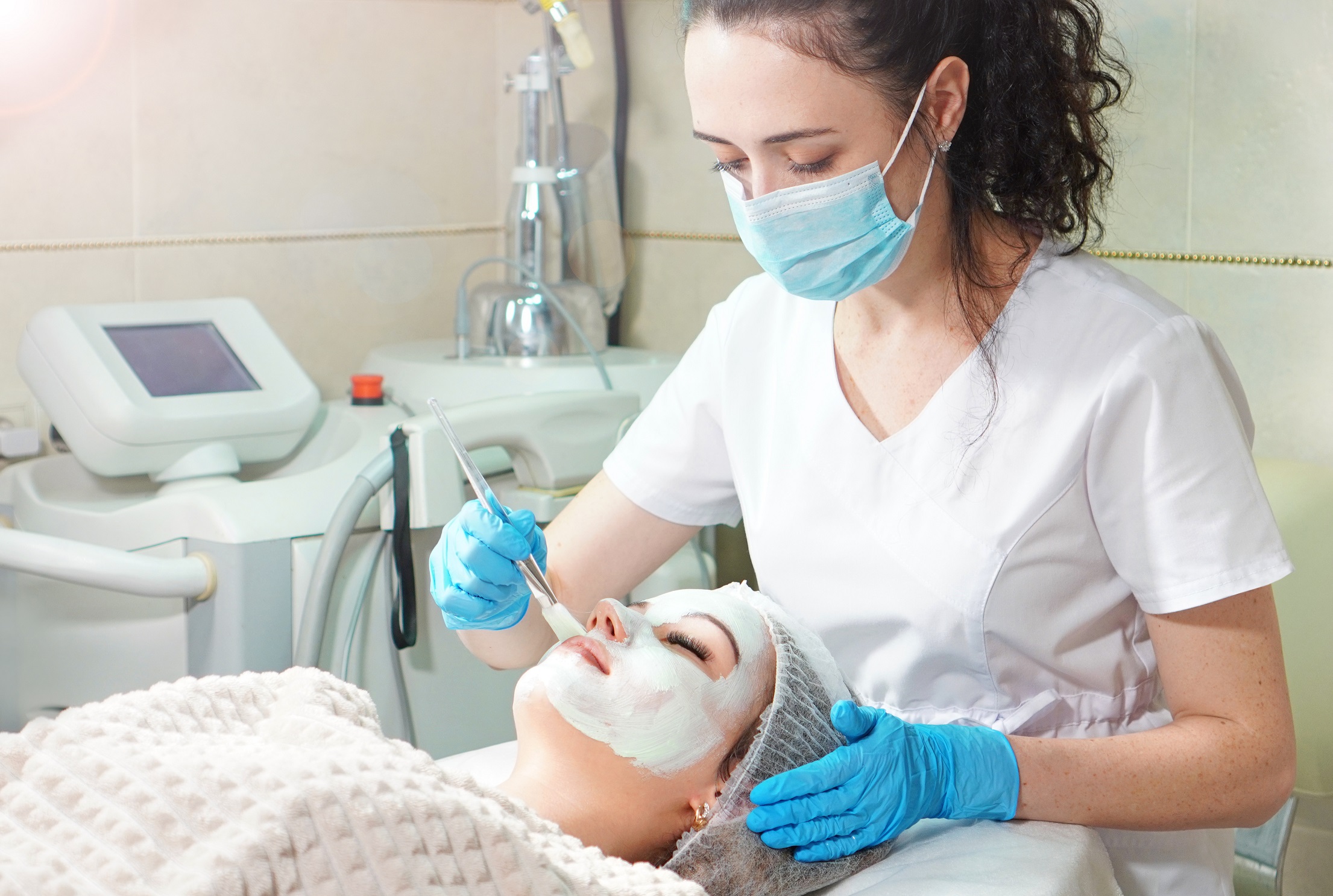 Beautician, beauty therapist, esthetician, aesthetician, dermal therapist - what do all these mean? These terms are different in various countries whether you are in Australia, Europe, Asia or the US. I will try and explain the terms as they are used in Australia.

BEAUTICIAN
Certificate III in Beauty Services (3-6 month study)
Beauticians can be trained on the job by their peers with no formal qualification or training. Some beauticians, however go to TAFE and have a Certificate III in beauty treatments. Beauticians mostly perform beauty services such as spray tanning, waxing, tinting, nails enhancements, express pedicures, makeup and lash extensions. They may be allowed in some salons to do basic facial cleanse in preparation for make up aplication, basic manual body treatments and massages under the supervision of a suitably qualified beauty therapist.

BEAUTY THERAPISTS / ESTHETICIANS / AESTHETICIANS
Certificate IV Beauty Therapy (6-12 months study)
Beauty Therapists in Australia are roughly equivalent to Estheticians or Aestheticians in the United States and the United Kingdom. In Australia, we use the general term Beauty Therapist for anyone who is certificate IV or Diploma qualified however, there are differences in what treatments they can perform.

In addition to beauty services performed by beauticians, Certificate IV qualified beauty therapists are trained in performing facials, manicures, pediures, make up application and massage and study basic anatomy & physiology, basic cosmetic chemistry and skin types. Beauty therapists usually work in beauty salons and spas.

Diploma in Beauty Therapy (12-18 months study)
Beauty Therapists who have studied and achieved a Diploma in Beauty Therapy at a private college or a public college, and are trained to perform advanced skin treatments which also include cosmetic equipment such as high frequency and galvanic current.

They may also perform (after on the job training): microdermabrasion, microneedling, chemical peels, microcurrent, sonophoresis, LED, oxygen infusion, radio frequency and ultrasound cavitation. These modalities are currently not included in formal studies and there is no legal requirement for beauty therpaists to be formally trained in these services.

In a Diploma course, they have had further training in skin anatomy and physiology, skin diseases and disorders and cosmetic chemistry. Some colleges also offer microdermabrasion as part of the diploma training, but mostly it is a postgraduate course.

Beauty therapists have committed themselves to some postgraduate training and may carry out the same treatments as Dermal Therapists here in Australia.
DERMAL THERAPISTS
Advanced Diploma or Degree in Dermal Therapies (2-3 years)
Dermal Therapists have engaged in further studies at a university level and achieved an Advanced Diploma, a Graduate Diploma or a Degree qualification such as the Bachelor of Health Science (Dermal Therapies).

Dermal Therapists have extensive training in skin anatomy & physiology, skin conditions and cosmetic chemistry and are trained to analyze and treat skin through a variety of advanced techniques. They typically work in medical settings such as Medi Spas, Skin Rejuvenation Clinics and Cosmetic Clinics.

Working alongside doctors specializing in Cosmetic Surgical and non-surgical treatments, they have advanced training in laser, IPL, skin peels, microneedling, and photo rejuvenation (LED).

Dermal Therapists can continue to further studies and training in nursing and with Registered Nursing qualifications (4 years study on top of dermal therapy qualifications), they can perform injectables under the supervision of a doctor.

It is important to understand the different qualifications and scope of treatments beauty practitioners can perform, however, there are no formal guidelines or licenses in Australia. It is mostly self-regulated, and as a consumer, you need to check the qualifications of your beauty practitioner to assess if they are suitably qualified to perform certain treatments. This is especially important with advanced treatments such as laser and IPL.
🌟 Discover the path to radiant skin with my Free Essential Skincare Guide. Packed with expert insights and actionable tips, this guide is your key to unlocking healthy, glowing skin. Download now and start your journey towards beauty and confidence! 🌺📚🧖‍♀️ Download Here
Complete and Continue